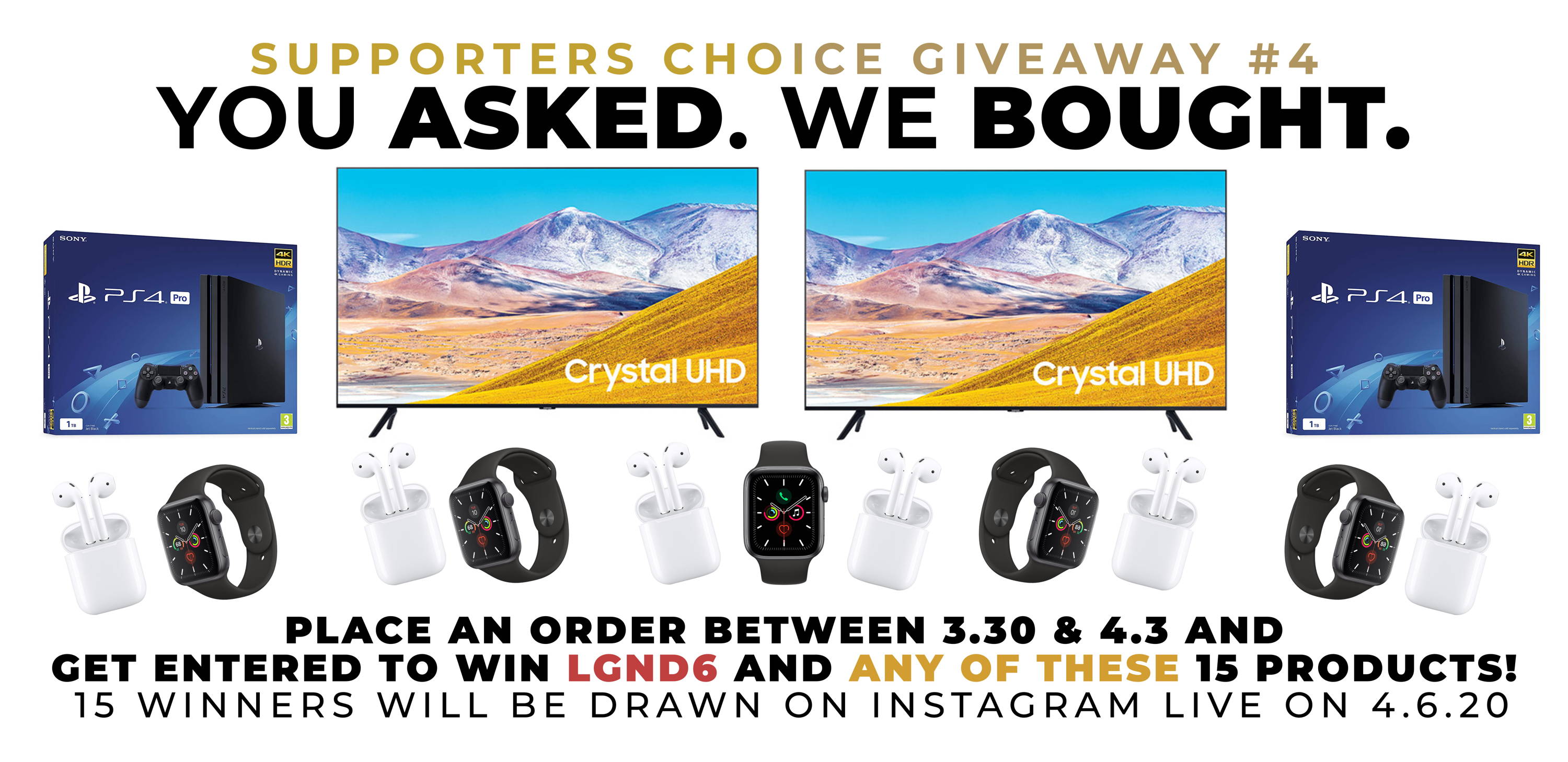 For Black Friday weekend we decided to give BACK to our loyal supporters by going shopping LIVE on Instagram and asking everyone watching what THEY wanted to see us buy and we bought it right then and there! However, we set a budget of $2500 and a cap of $500 per product so we shopped until we hit the $2500 budget cap! Then we gave it all away to 6 lucky people who ordered within the weekend.
THIS TIME, instead of going live, we made an Instagram post so we can get more feedback on what people would want to see us buy and give back to them! In addition, this time around we set a $5,000 budget for all products! We ended up with 15 AWESOME products that YOU can now WIN!
This means that this time there will be 15 WINNERS, which in turn means that you have a MUCH higher chance of winning any of the products below!
YOU can WIN 1 of these 15 AWESOME prizes:
- TWO (2) Samsung TU8000 55" 4K UHD TVs
- SIX (6) Pairs of APPLE AirPods
- FIVE (5) Apple Watch Series 5 44mm Space Gray
- TWO (2) PS4 Pros
ALL ORDERS placed from 3/30 to 4/3 are AUTOMATICALLY entered into #LGND6 and the Supporters Choice Giveaway
*Note: There is NO age requirement to WIN in the Supporters Choice Giveaway
On 4/6/2020 we will conduct a random drawing for each product for a total of 15 WINNERS!
any product below gets you entered