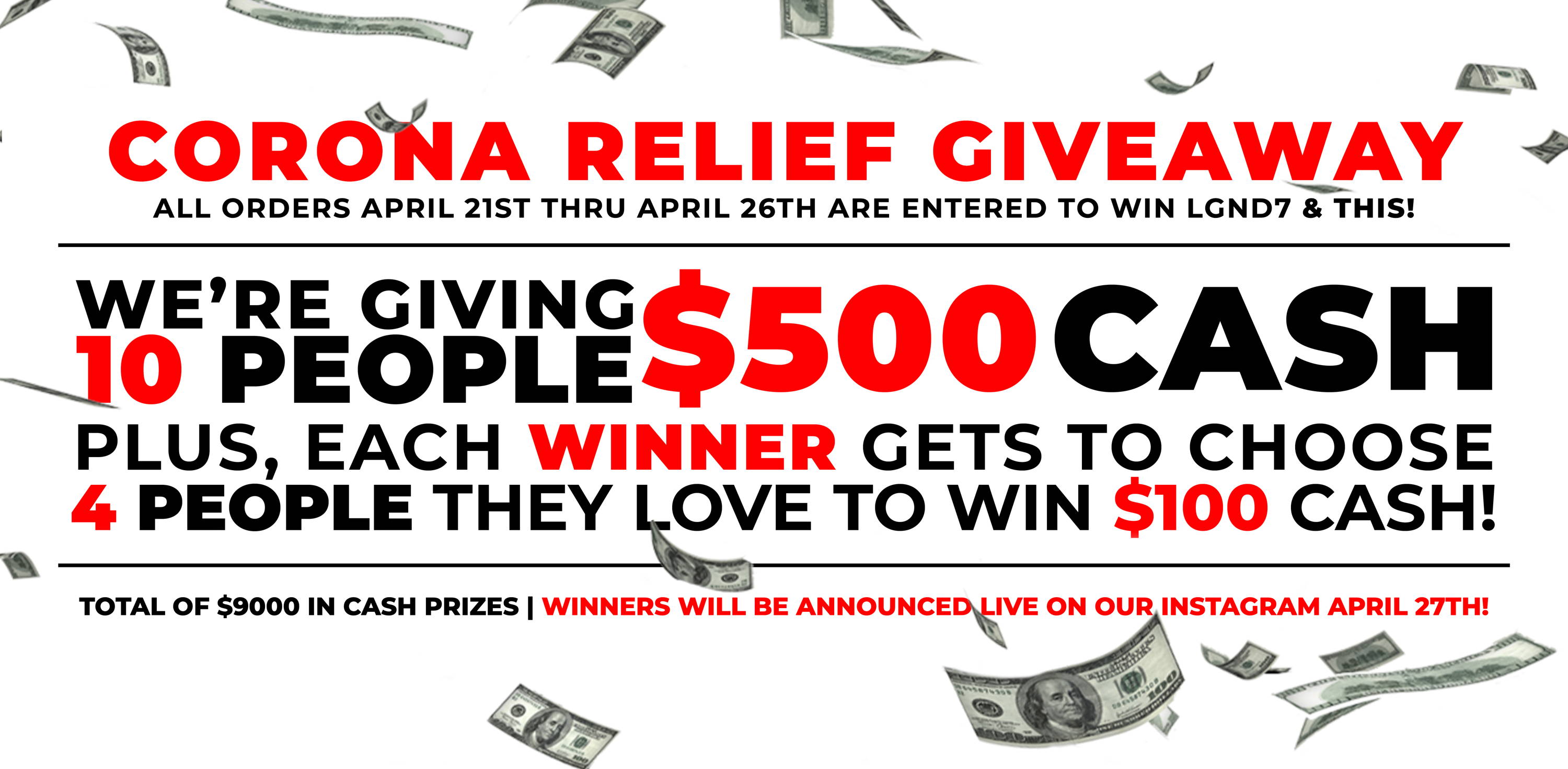 We can all use an extra hand right now. That's why we are giving BACK to our loyal supporters!
We will be giving all of YOU a chance to take home some extra cash during these tough times while also helping others you love. All orders placed from 4/21 to 4/26 are not only entered X5 into #LGND7 but are also entered to be 1 of 10 randomly selected LGND Customers to take home $500 CASH to use for whatever you'd like and each of the 10 WINNERS will be required to give us 4 NAMES of people they love and feel we should send $100 to each of them!
PRIZE:
10 RANDOM WINNERS WILL RECEIVE $500 CASH AND EACH OF THOSE 10 WINNERS
WILL GIVE US THE NAMES OF 4 PEOPLE THEY WANT US TO SEND $100 TO!
ALL ORDERS placed from 4/21 to 4/27 are AUTOMATICALLY entered into #LGND7 and the Corona Relief Giveaway
*Note: There is NO age requirement to WIN in the Corona Relief Giveaway
On 4/27/2020 we will conduct a random drawing on our Instagram (@lgndsupply) for each product for a total of 10 WINNERS who will each receive $500! Those 10 winners will then give us 4 NAMES of people that they want to gift $100 to for a total of 50 WINNERS!
any product below gets you entered